August 13, 2019 at 9:33 am
Felix Roden
Participant
We are using 30x50x0,5cm Bolus with skin from Unger. We had some problems with reflections and often didn't get a stable signal. That's why we tried different materials, like thin wet paper towels to put on top of the bolus after placing it at the patient. So far we are getting the best results, when we paste up the upper side of the bolus with Leukoplast. It gets us a nice stable Signal. We do a daily reference capture.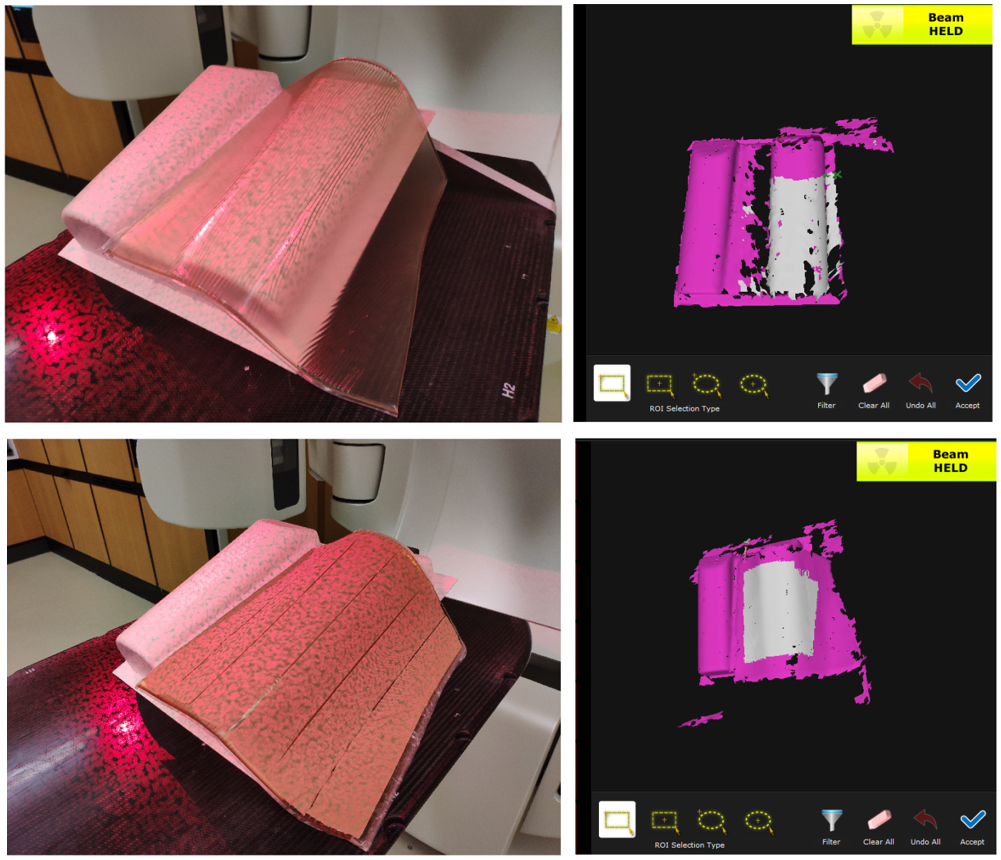 Unfortunately it's always a lot of work with disinfection and changing the Leukoplast. So ideally we are looking for a 30x50x0,5cm Bolus with Skin, but the Skin should be bright, opaque(?) and mat so that there are no reflections and it can be disinfected directly.
I am curious about more experiences regarding the bolus topic.