Welcome back! Please use the "Apply now" button to apply for various speaking opportunities all over the world.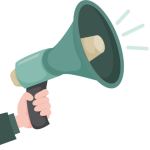 Event: MESTRO
Date: Nov 09-11, Riyadh (Saudi Arabia)
We are delighted to announce that we are looking for a speaker for MESTRO 2023. We are looking for experts in SGRT who can present in English on the topics of SBRT, Hypofractionation, SRS, and DIBH, highlighting the benefits of SGRT for tattooless advanced cases. The event will be held in Riyadh, Saudi Arabia, from November 9-11, 2023.
If you are interested in being considered as a speaker for this meeting or would like more information, please click on the link below.