Upcoming Events
The SGRT community facilitates collaboration opportunities and free learning events throughout the year.
On this page, you can find out more and register for upcoming events – all of which are peer-run and free. Many offer CE credits.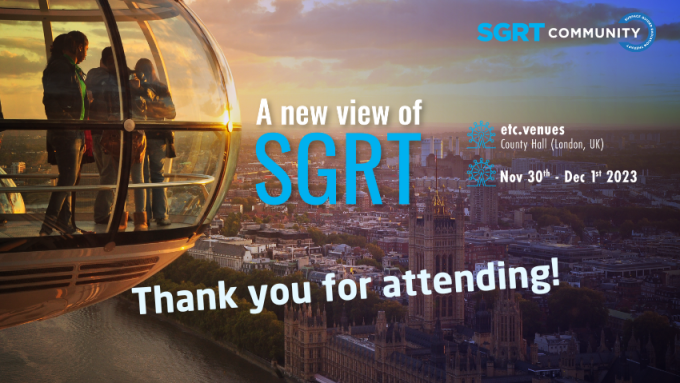 SGRT Annual European Meeting 2023
Date:
Took place on Nov 30th-Dec 1st, 2023
Location:
London, UK
Venue:
etc. venues County Hall
Thank you for attending our annual meeting of the European SGRT Community!