SGRT Annual European Meeting 2022
Date:
December 1-2, 2022
Location:
London, UK
Venue:
etc. venues County Hall
Abstracts are OPEN and welcome from across the community for this year's European SGRT Community Meeting.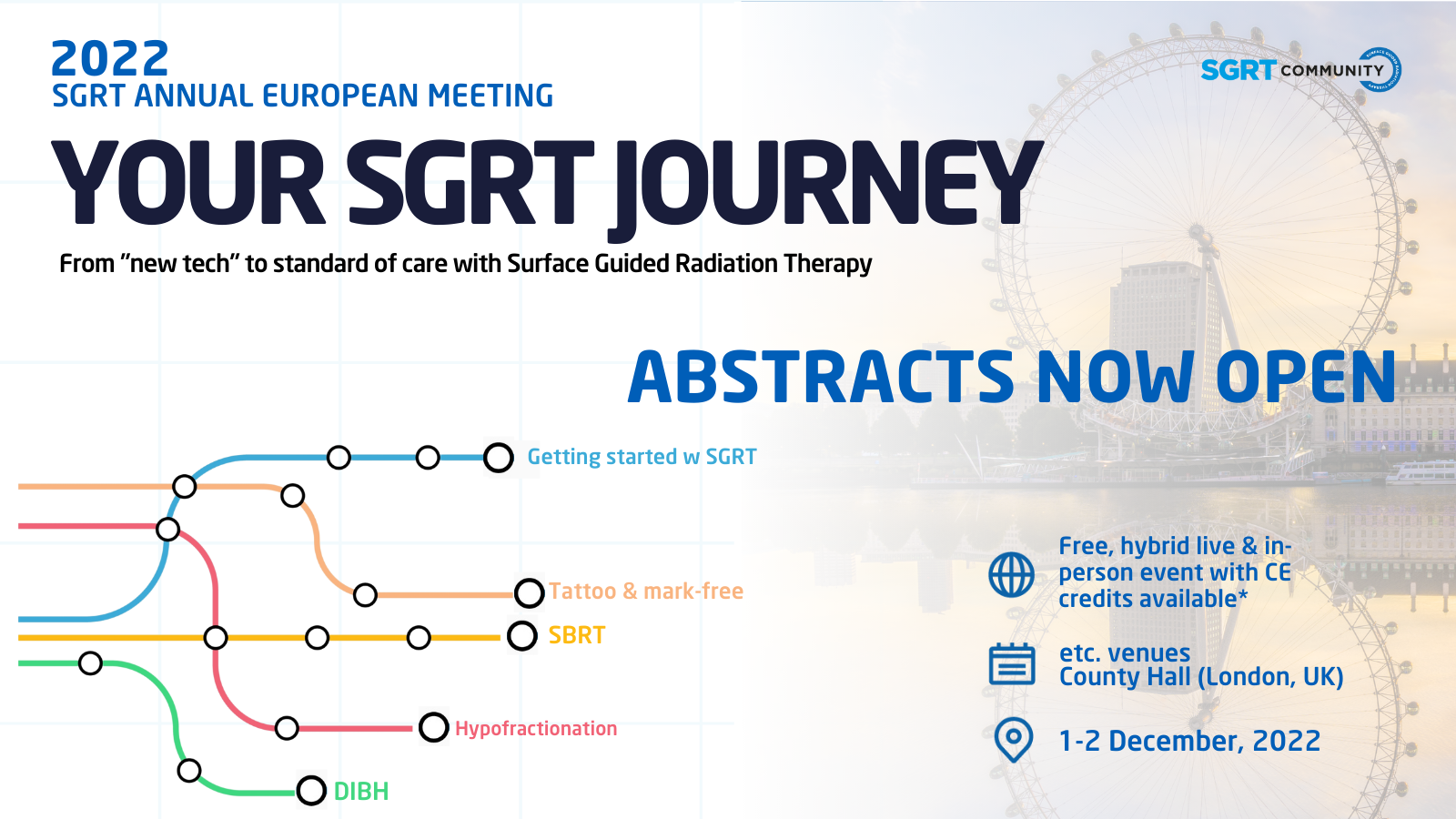 Agenda
We are currently seeking abstracts for in-person presentations, clinical case studies and posters on the following:
SGRT selection process and implementation
Photon
Proton
In-Bore
CT Sim
Manual handling and efficiencies
Reduced imaging
Safety
Staff and patient satisfaction
Latest studies/observations across all clinical indications but in particular:

SRS
SABR
H&N
Breast
Tattoo and mark-free treatments
Travel grants are available for successful abstracts.
About the event
This event is completely FREE and will be 100% clinically driven, with all sessions and talks delivered by SGRT users. As in previous years, the day will be made up of presentations, workshops, latest innovations and applications, real-life case reports, and networking with peers and vendors.
All of the events will be available to attend in-person for those who can make it to London, as well as selected sessions streamed on-line. We believe this new model allows for wider participation and takes into account recent limitations around travel.
The in-person event will be held at ETC County Hall, a state of the art venue located next to the London Eye and across from the Houses of Parliament.
Register for this event
Registration is not available at this time.