SGRT Annual European Meeting 2022
Date:
This event took place December 1-2, 2022
Location:
London, UK
Venue:
etc. venues County Hall
Thank you for attending this year's European SGRT Community Meeting! On-demand content will be available soon.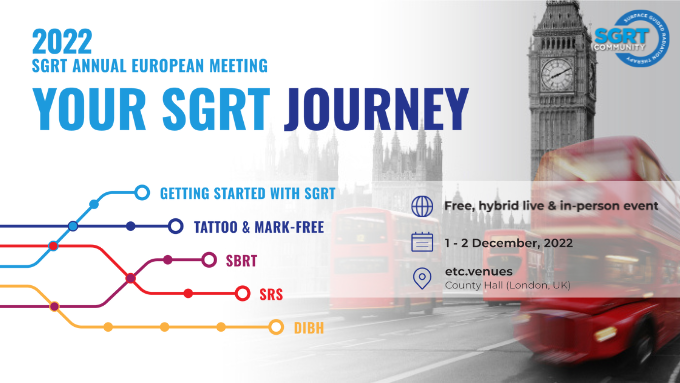 About the event
Thank you for attending our annual meeting of the European SGRT Community.
Attendance certificates will be sent out to in-person attendees over the next week or two. We'll also be sharing video presentations from the live-streamed sessions very shortly. Keep your eye on sgrt.org for this content.
---
*Vision RT is proud to be the financial sponsor, administrator and editor of the SGRT Community. Users and potential users of all SGRT systems can join the community, attend events and post messages on our forum. Clinical content is provided by users of SGRT and their views, workflows, clinical results etc are not endorsed or validated by Vision RT.
Register for this event
Registration is not available at this time.